Cultivating the Perfect Culture for Success
Posted August 10, 2022
Neville Dinshaw, Managing Director of Law Mergers & Acquisitions.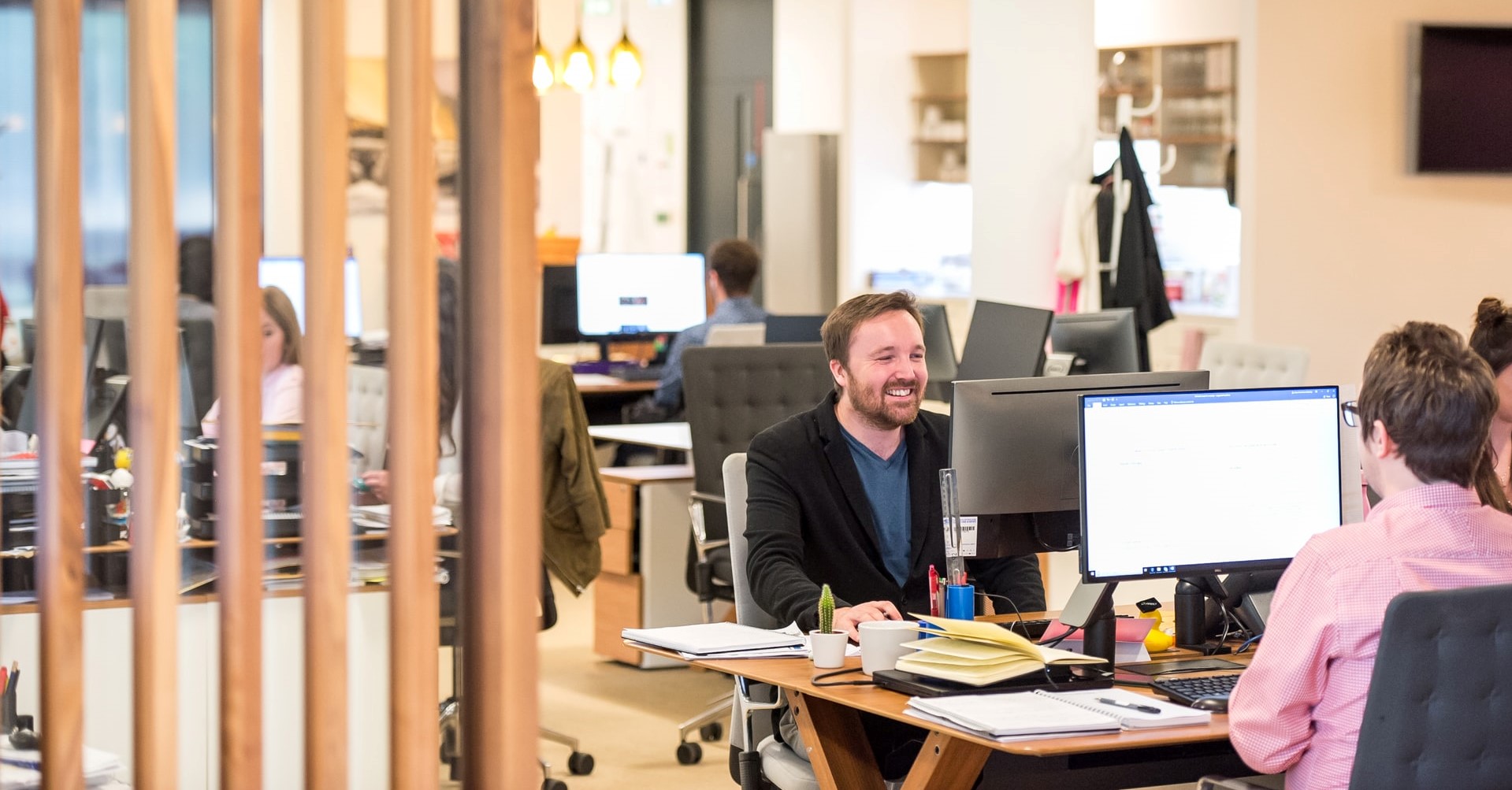 Valuing a law firm you are considering buying
Posted August 1, 2022
Potential law firm acquisitions tend to come with a host of questions, the most vital of which is probably, how much should I pay? As you may expect, the answer is far from straightforward. This is because when one law firm acquires another, it is buying both the business and its practice.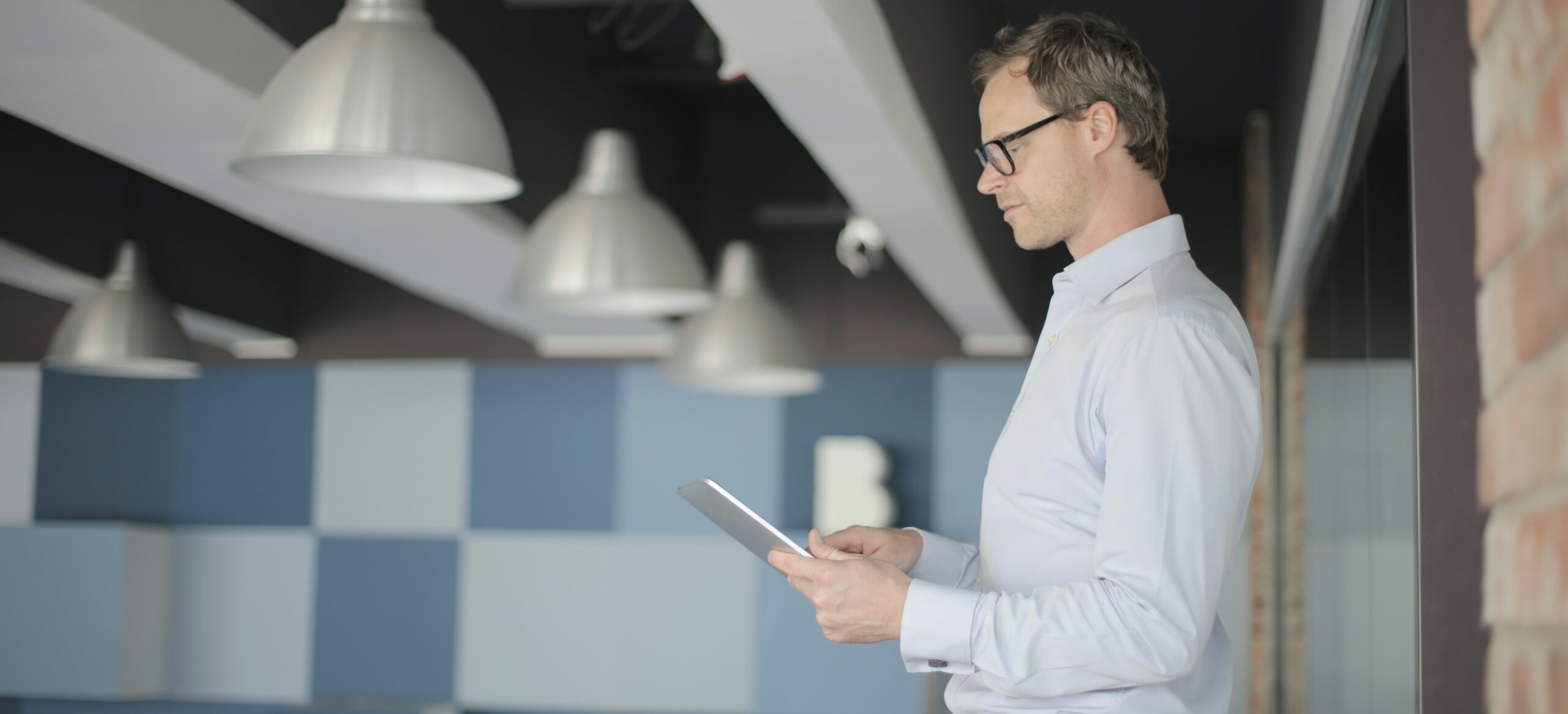 What is your law firm worth? A guide to valuing your practice
Posted July 22, 2022
Even though this is a question we are often asked, giving a precise answer can be difficult because valuing a law firm is not an exact science. This is because there are many factors to consider. Typically, you could expect to receive a figure for goodwill, furniture, fixtures and fittings, equipment and library with the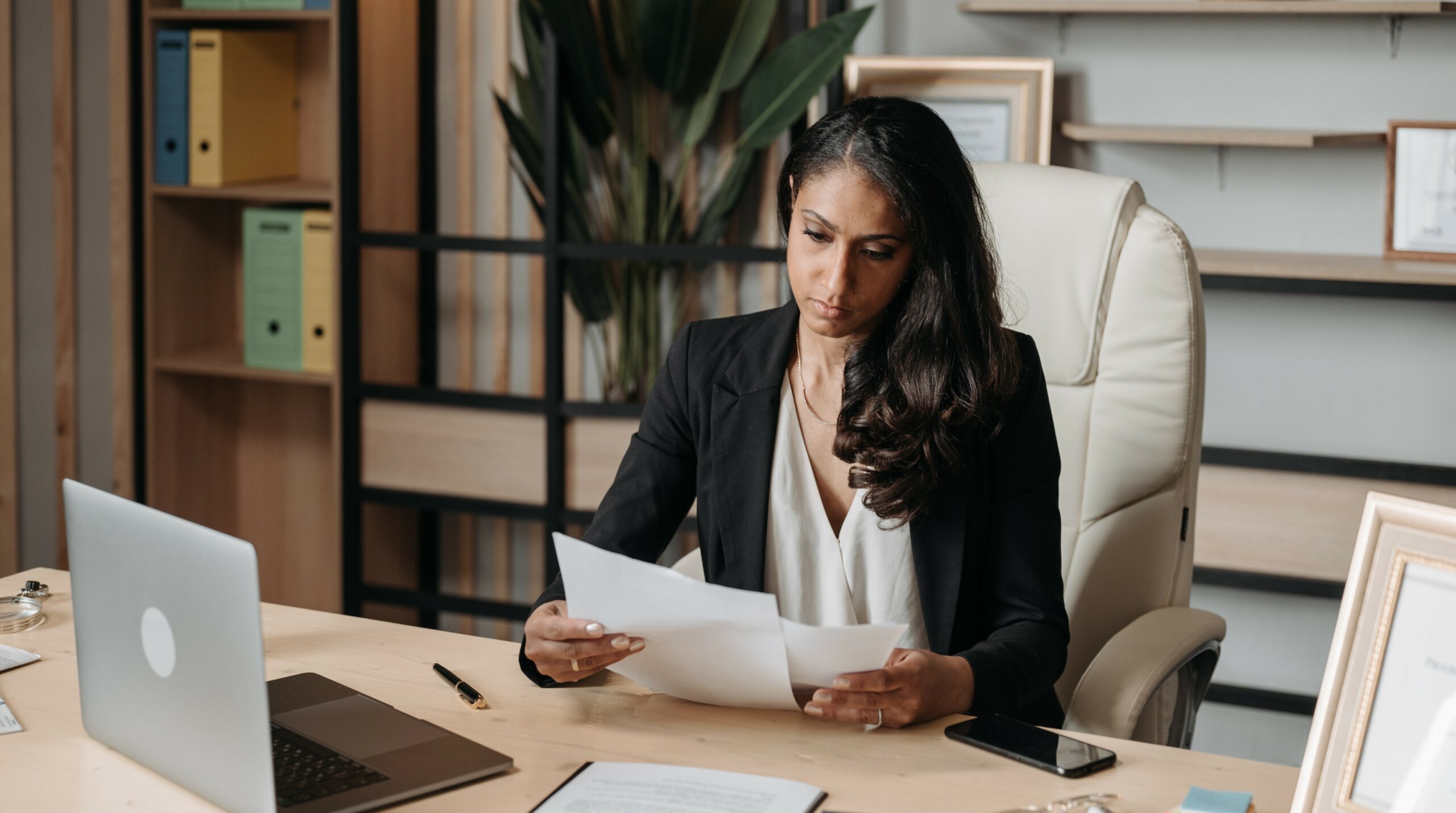 Law mergers and acquisitions and what they mean for solicitors and employees
Posted June 14, 2022
Over the last few years, there has been an exponential increase in high-profile law firm mergers, both domestic and international, but what has been the main driver of this activity? It appears, among law firms, there is a dawning sense that in order to survive and thrive in a challenging legal market, they either need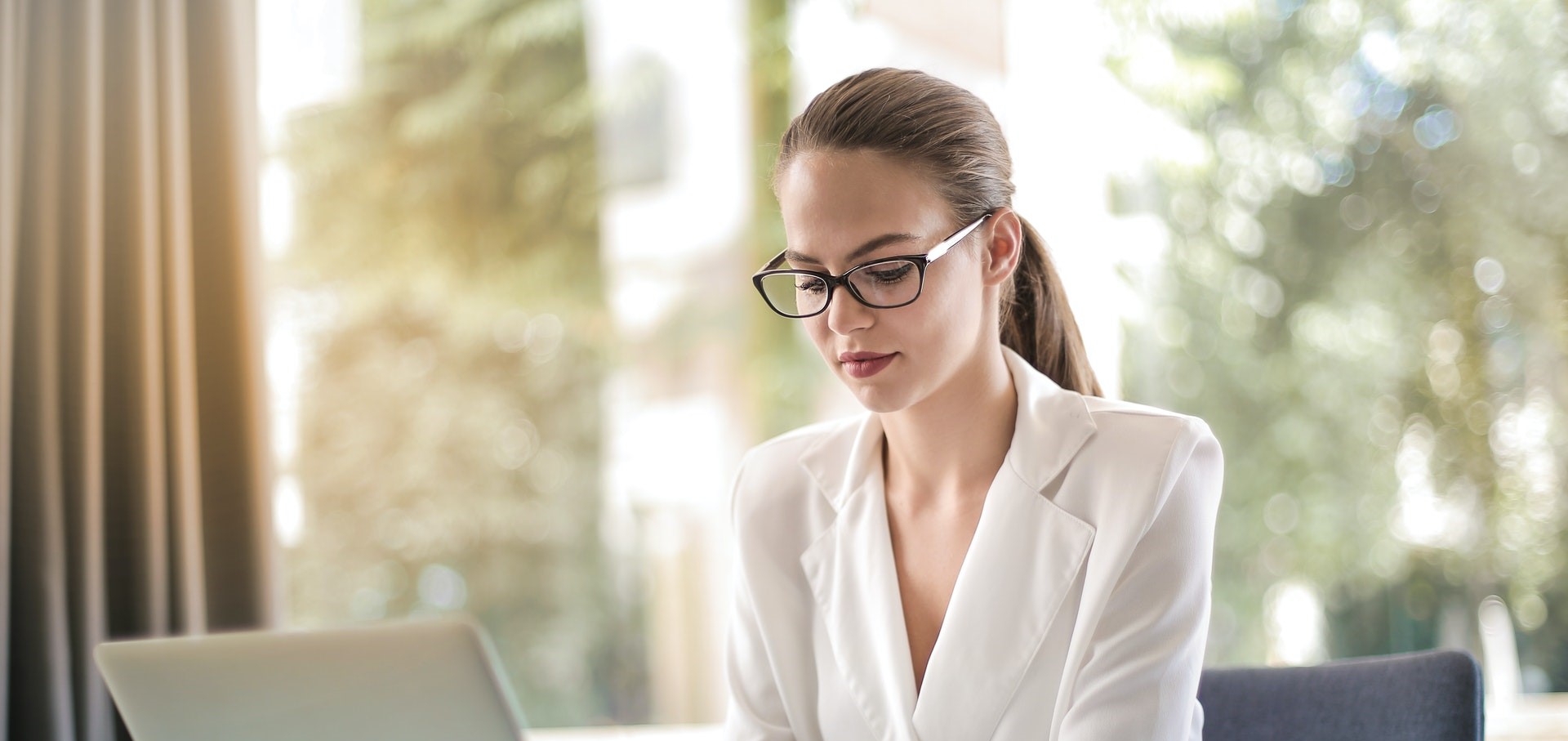 Exit Strategy for Selling your Law Firm
Posted May 27, 2022
Selling or merging a business you have spent many years building is a significant undertaking with several financial and legal aspects to consider. For some, this might be an employee or management buyout and for others putting a plan in place for family succession. Whatever the reason, it is important to minimise dramatic changes to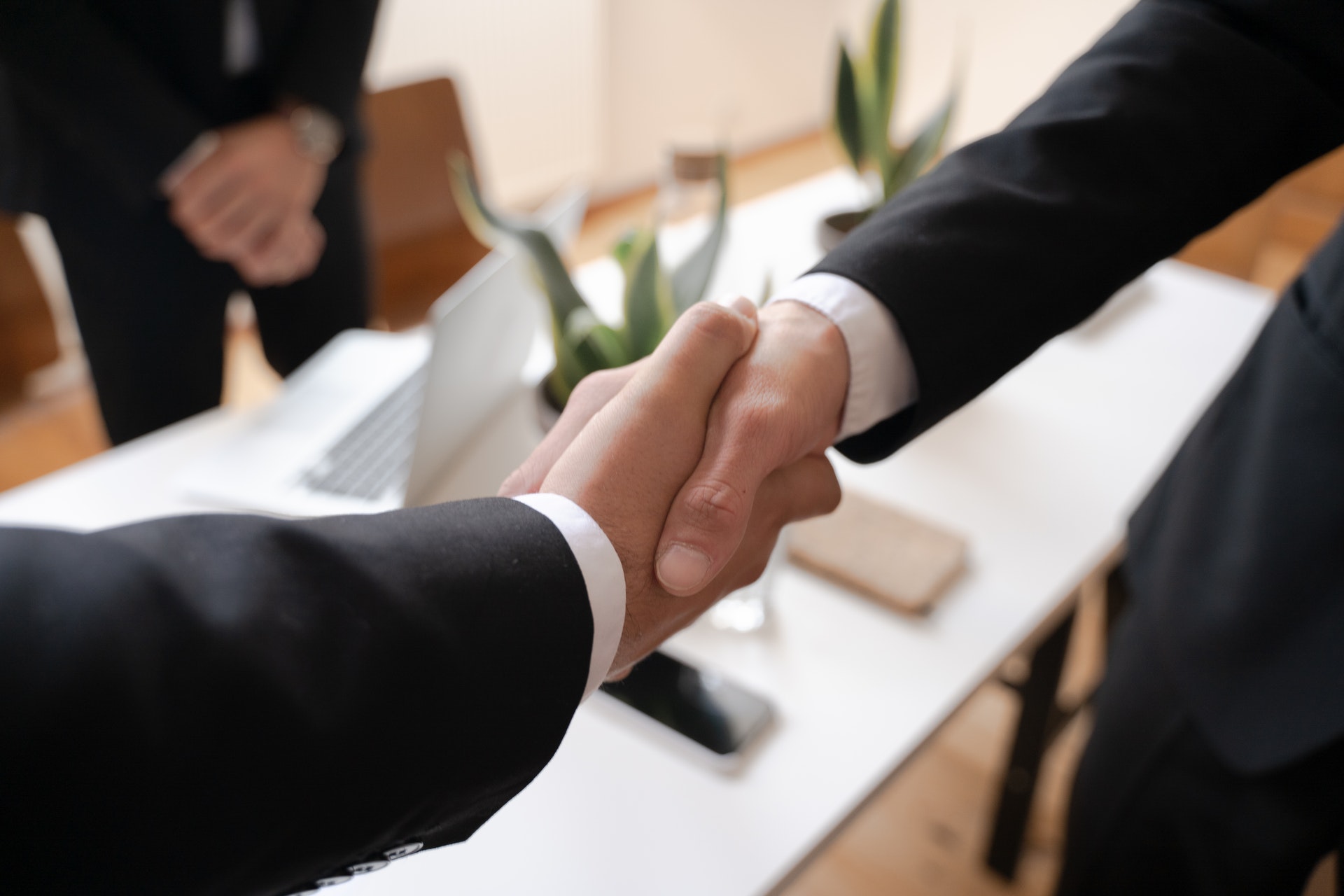 Law Firm Mergers: Why do they happen?
Posted May 4, 2022
Law firms tend to follow where wider business leads. With competitive urges sending business searching far beyond its own borders, sometimes even national borders, and the same is true for law firms. It is notoriously time-consuming and expensive to build a network of organically grown offices from scratch, so large-scale national and transnational tie-ups can provide a quick and easy way of earning a higher domestic profile or global tag.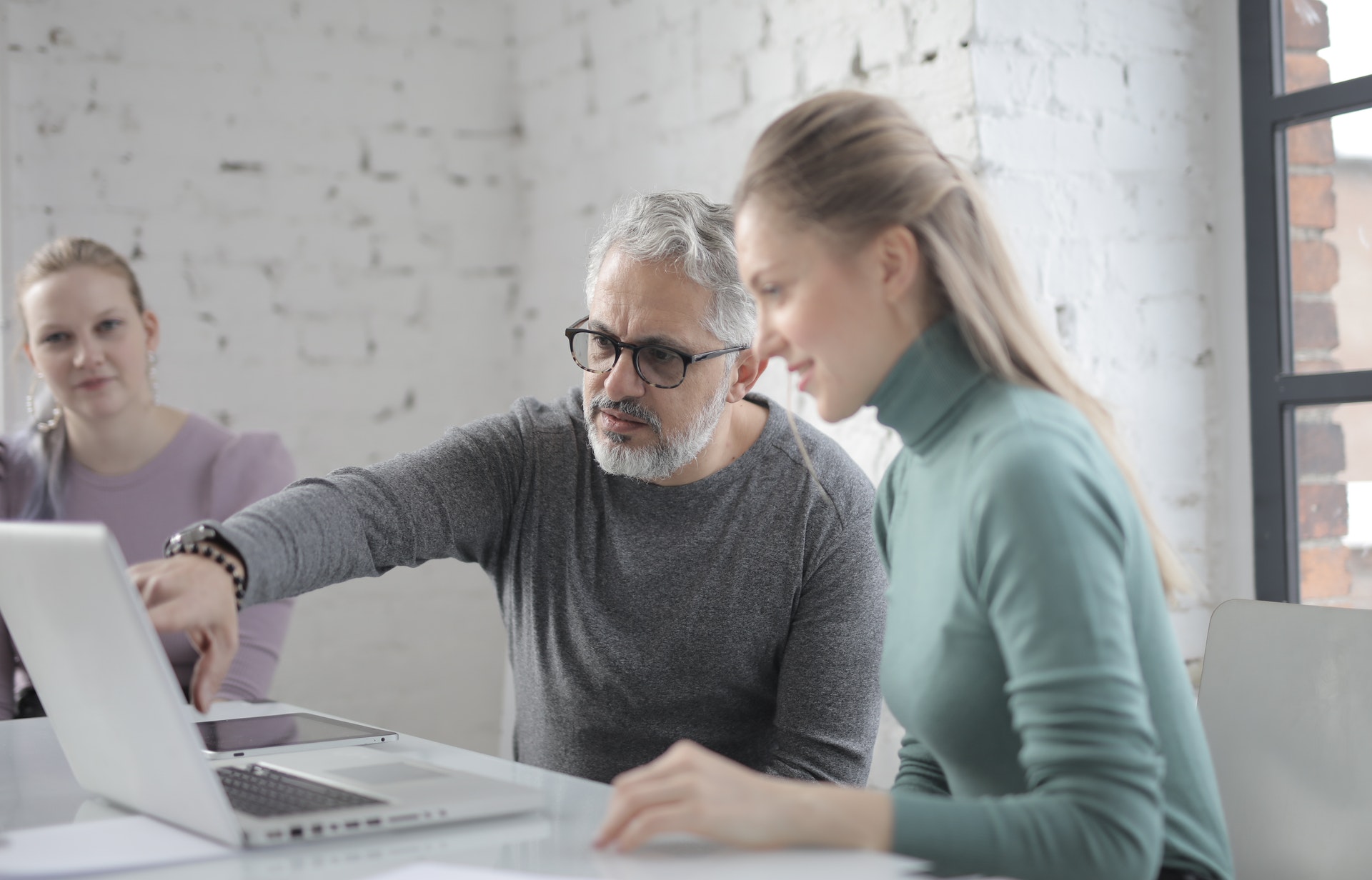 Making Law Firm Mergers Work
Posted April 14, 2022
When a law firm goes on the hunt for a merger partner, examining financial and business factors is likely to elicit many promising candidate firms. But how do you narrow the field and realise a successful amalgamation from this fantastic roster of great firms? Considerations such as widening client relationships, gaining depth in valuable practice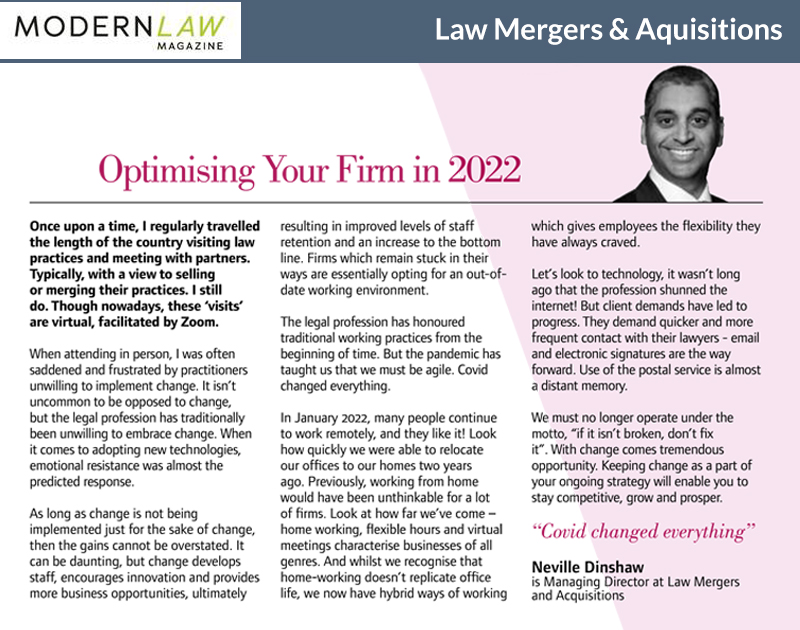 Optomising Your Firm in 2022
Posted April 14, 2022
Neville Dinshaw, Managing Director of Law Mergers & Acquisitions.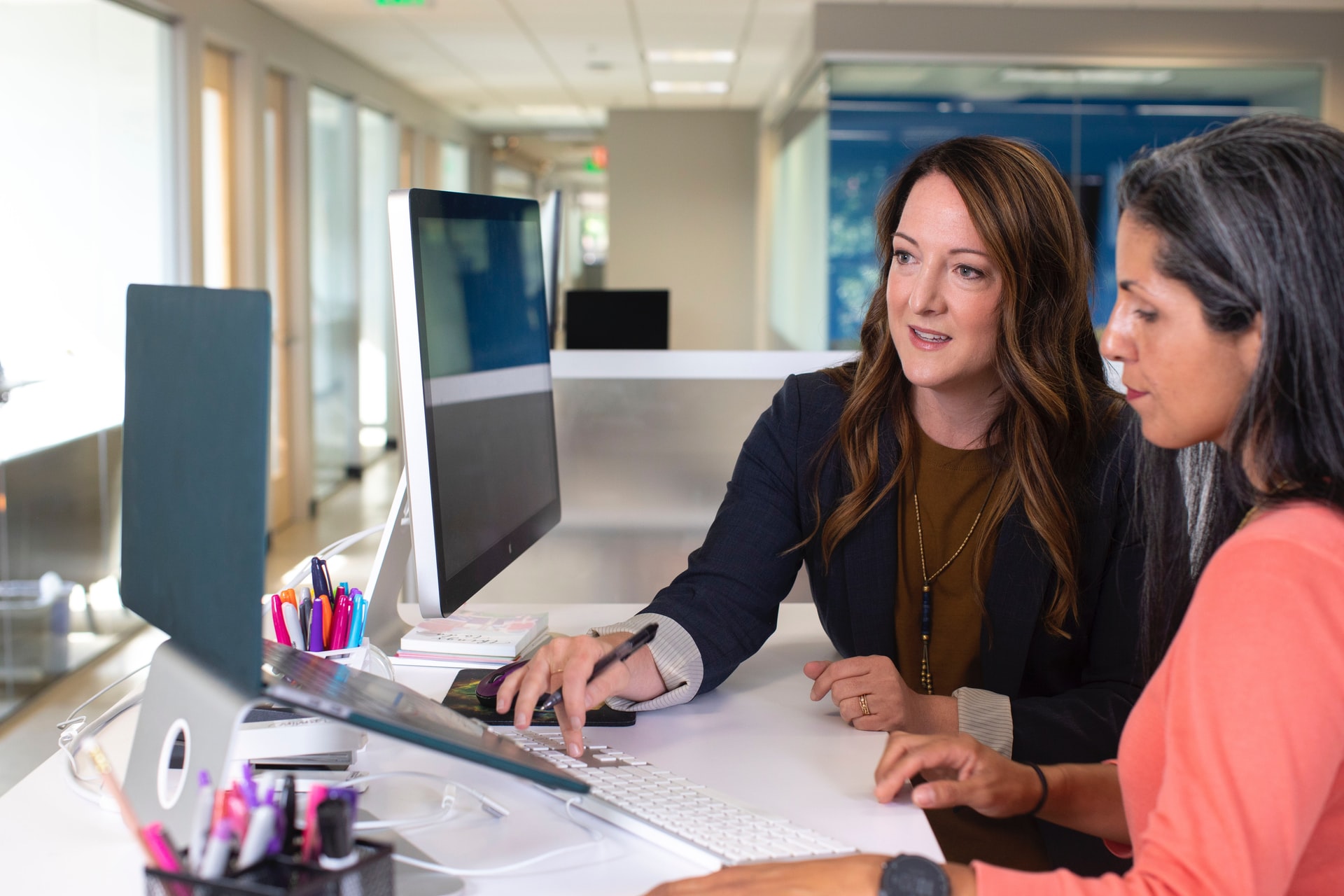 Ten years of Alternative Business Structures
Posted April 1, 2022
Incredibly, it has been ten years since reforms to the Legal Services Act introduced Alternative Business Structures (ABSs) and the Solicitors Regulation Authority (SRA) issued its first ABS licences. Its aim was to create a wider and more liberalised legal market by allowing legal services businesses to be owned and managed by non-lawyers, whilst still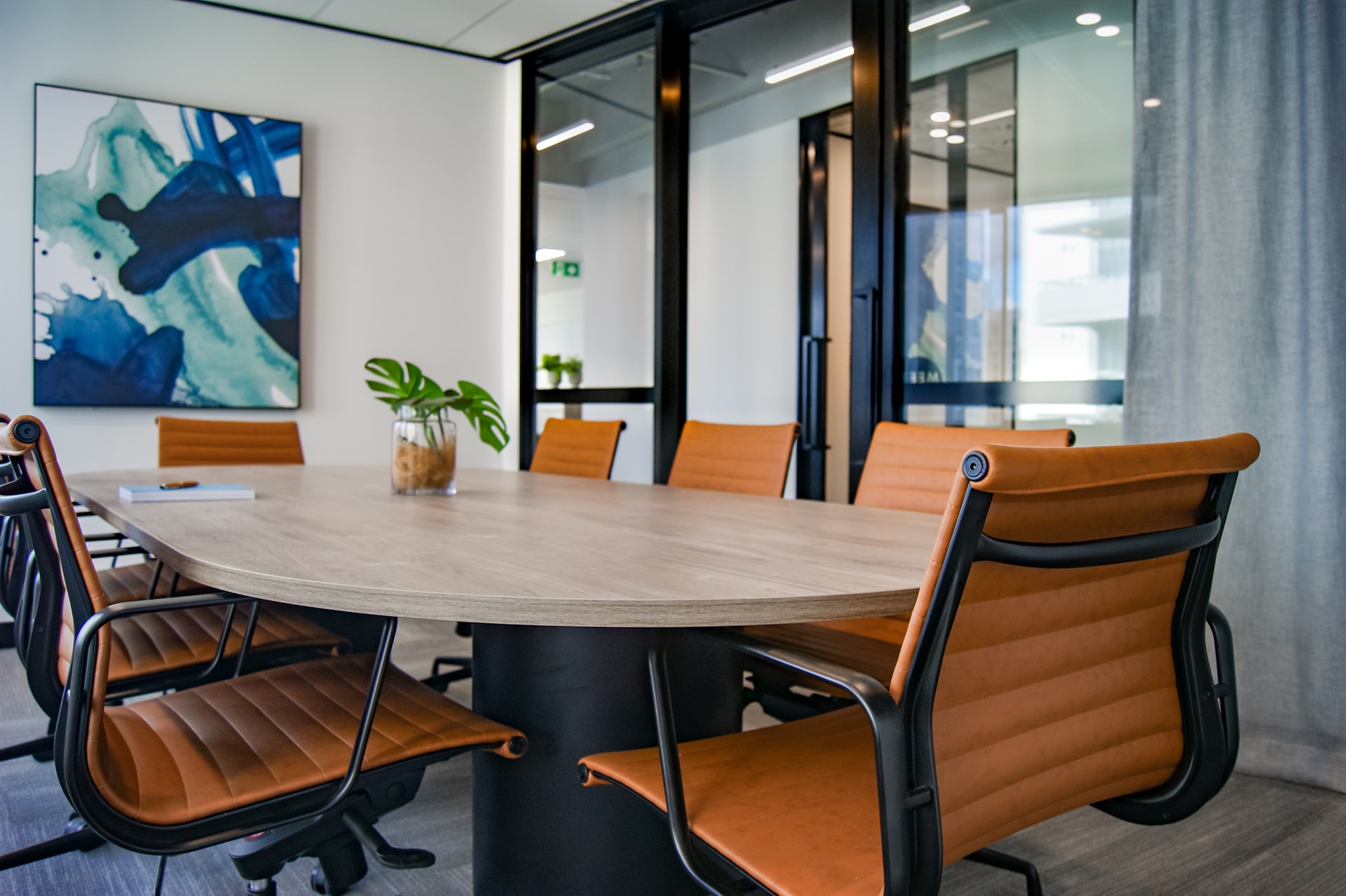 The Rise and Rise of Professional Indemnity Insurance
Posted March 17, 2022
Ahead of the next round of Professional Indemnity Insurance (PII) renewals this month, it appears buyers, particularly those who found 2021 challenging, will find little consolation in 2022. But what are the drivers behind market caution? The industry has maintained its cautious approach to COVID-19 and believes the pandemic may alter buyers' risk profiles for